Untangled: A Crafty Sheep's Guide to Tapestry Weaving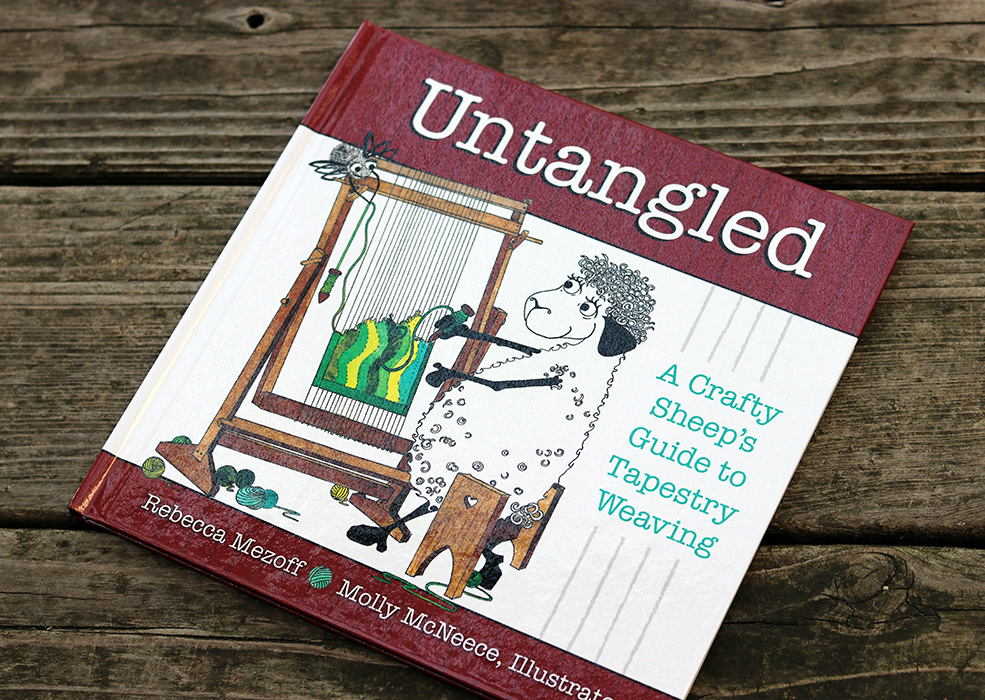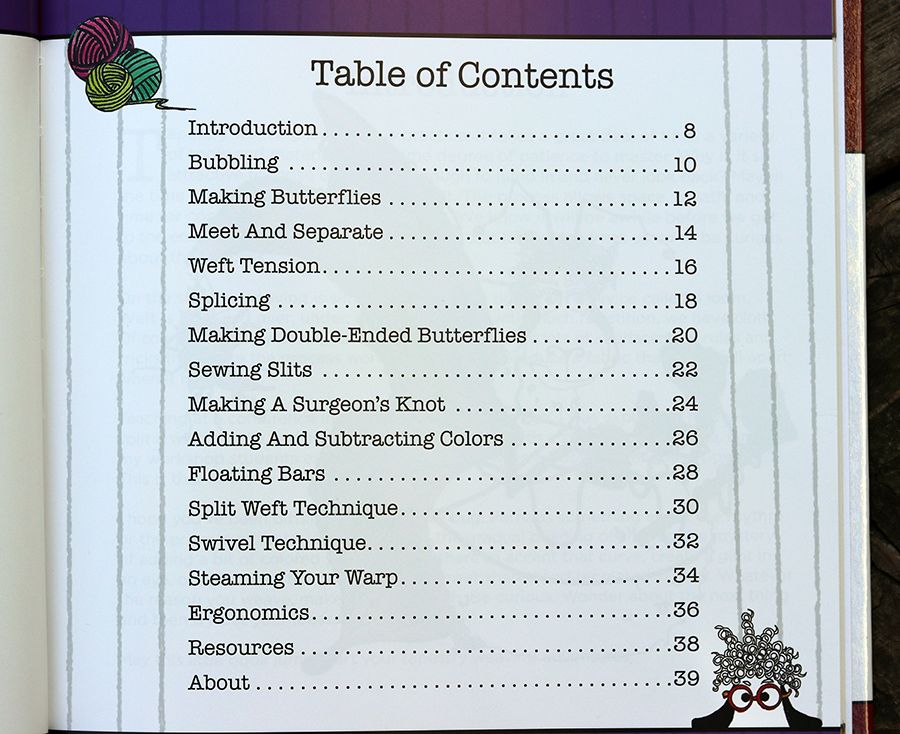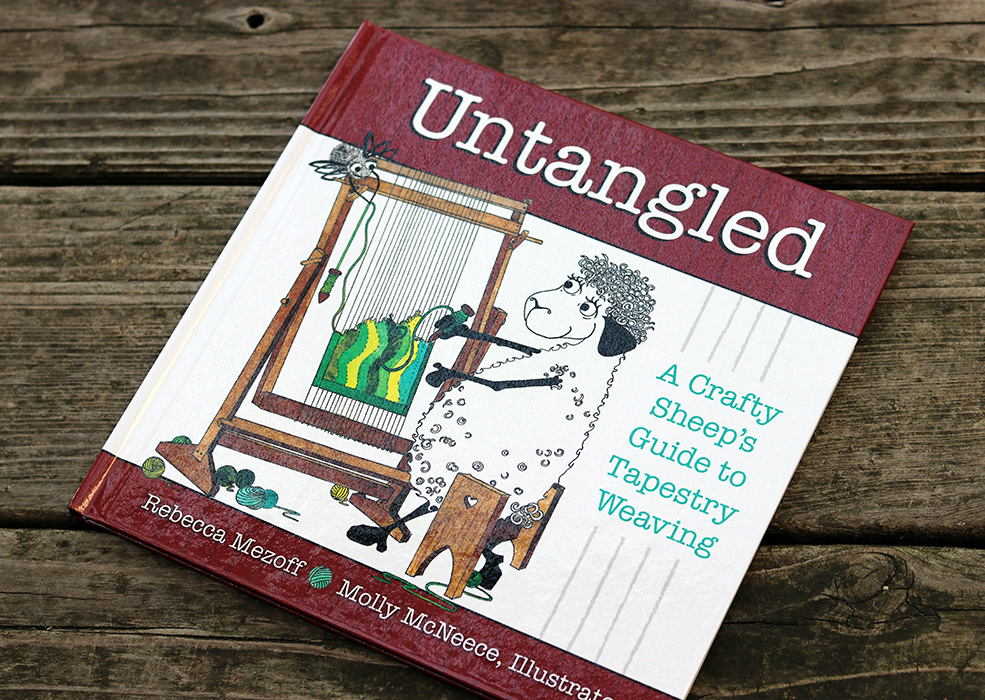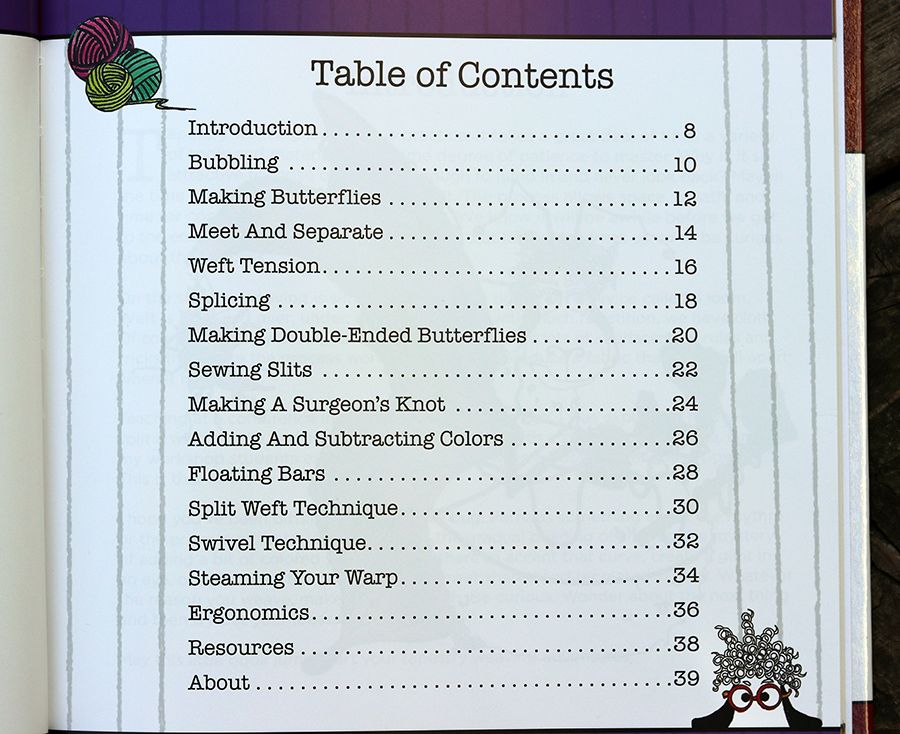 Untangled: A Crafty Sheep's Guide to Tapestry Weaving
Get ready to explore tapestry weaving tips and secrets with this wonderfully illustrated book by tapestry artist Rebecca Mezoff and artist & illustrator Molly McNeece. An adorable addition to any weaver's library!
Pick up your next favorite tapestry weaving tip from Untangled: a Crafty Sheep's Guide to Tapestry Weaving. This sweet little book is the product of an inspiring collaboration between Rebecca Mezoff and Molly McNeece. We're cousins and both artists (though in different mediums) and we think you'll enjoy this adorable illustrated book.
It all started in one of Rebecca's workshops when a student exclaimed, "You should write a book with all these tips in it." Untangled is that book.
The perfect edition to any tapestry weaver's library, or the perfect gift for the little budding fiber artist in your life.
Learn Rebecca's favorite weaving tips guided by a crew of hilarious sheep (butterfly costumes and mishaps galore!) and their spider companion. You'll learn: all about bubbles, how to make butterflies and double ended butterflies, managing color by weaving in meet and separate, weft tension, joining yarns without leaving a tail, sewing slits, surgeons knots, adding and subtracting colors, creating floating bars, splitting your weft, the swivel technique, why and how to steam your warp, and of course some ergonomics tips.
By the end of this enjoyable read, you'll know how to -
get the correct amount of weft in your warp,

confidently manage colors in your weaving,

create butterflies (single and double!) without tangles,

prevent your warp from showing no matter how fine your yarn or what your sett,

splice your yarn for a tail-less finish,

sew up slits formed between colors in your weaving,

use a split weft technique,

unply plied yarns to use singly or to mix colors,

pre-shrink your header weft (and why it's good to!)

avoid weaving injury and strain so you can keep weaving for years
Please note that this is not a comprehensive techniques book. This 40-page book is intended to help your weaving journey with my favorite tapestry weaving secrets and tips. (Psst! I am working on that comprehensive techniques book, but that 300-pager won't be released until 2020 through a major US publisher. This Untangled book is a fun look at some important tapestry concepts with some very cute illustrations.)
Additional Details -
Hardcover

Full color

Dimensions: 8 7/8" x 8 3/4"

40 pages
Shipping -
Shipped via USPS. Books are shipped twice a week on Mondays and Thursdays. If you are ordering internationally, please be advised that you may be charged additional taxes and customs fees when the book arrives. I have no control over these fees and they are different for every country.
Frequently Asked Questions -
Can I learn all the basic tapestry weaving techniques from this book?
No! This book is not a techniques book. I am writing one of those, but that 300-pager won't be released until 2020 through a major US publisher. This book is a fun look at some important tapestry concepts with some very cute illustrations.
When will my book arrive?
Books will be shipped on Mondays and Thursdays each week. After that it can take up to a couple weeks for your book to arrive depending on where you're located, and what shipping method you choose.
Do you take international orders?
Yes. If you try to order and the system doesn't allow you to do so, your country may not be entered in my system. Please email me and I will see if I can add your country. Depending on your country, you may be charged additional fees and taxes when the book arrives. I have no way of knowing about this when you order so please inquire within your own country what you will be charged when it arrives.
What's your refund policy?
In general I do not offer refunds. However, if there is a problem with your order, or it arrived damaged, please email Rebecca at hello@rebeccamezoff.com, as I always want to do the best by my customers and students.
About the Author - Rebecca Mezoff
Rebecca Mezoff is a tapestry artist and educator who lives somewhere in the southwestern United States. She doesn't own any sheep, but she has been tempted during lambing season. She teaches tapestry weaving online and occasionally leaves the studio to teach weavers in the real world about color and technique in tapestry.
About the Illustrator - Molly McNeece
Artist & illustrator Molly McNeece is best known for her lively and colorful illustrations full of humor, and intricate detail. Her media include pen and ink, watercolor and acrylic painting. Molly exhibits at galleries, local art shows, and has won acclaim at local, state and national art competitions. She currently works as a public school art educator in southwest Michigan.
Find out more about Molly by visiting her website HERE.